22 people reported, 1 arrested: almost 1000 dead ducks found and 6,000+ cartridges, 21 rifles and 9 banned decoys seized in big anti-poaching operation in Italy.
A large anti-poaching operation just concluded in the Po Delta, in the provinces of Rovigo, Ferrara, Venice and Ravenna in Italy, by the Carabinieri CITES – Operational Department – SOARDA with Carabinieri Forestali units, the Carabinieri Biodiversity Department of Punta Marina and with the collaboration of BirdLife Partner Lipu and CABS volunteers.
Daytime and nighttime checks were carried out inside and outside a number of hunting estates in lagoons and wetlands. The homes of some of the 22 poachers charged were searched, resulting in finding nearly 1,000 dead ducks, which were most likely on their way to be sold on the black market, to be sold to restaurants. Mallards, Eurasian Teals, Northern Pintails, Gadwalls and Widgeons, were found in freezers, together with a White-fronted Goose, a protected species.
The poachers were caught using illegal decoys. Nine devices were seized. Among the 22 people reported, one was arrested for the possession of illegal weapons in his home in Campagna Lupia (Venice), as well as 3000 ammunitions of various caliber and a stuffed Shelduck, a protected species.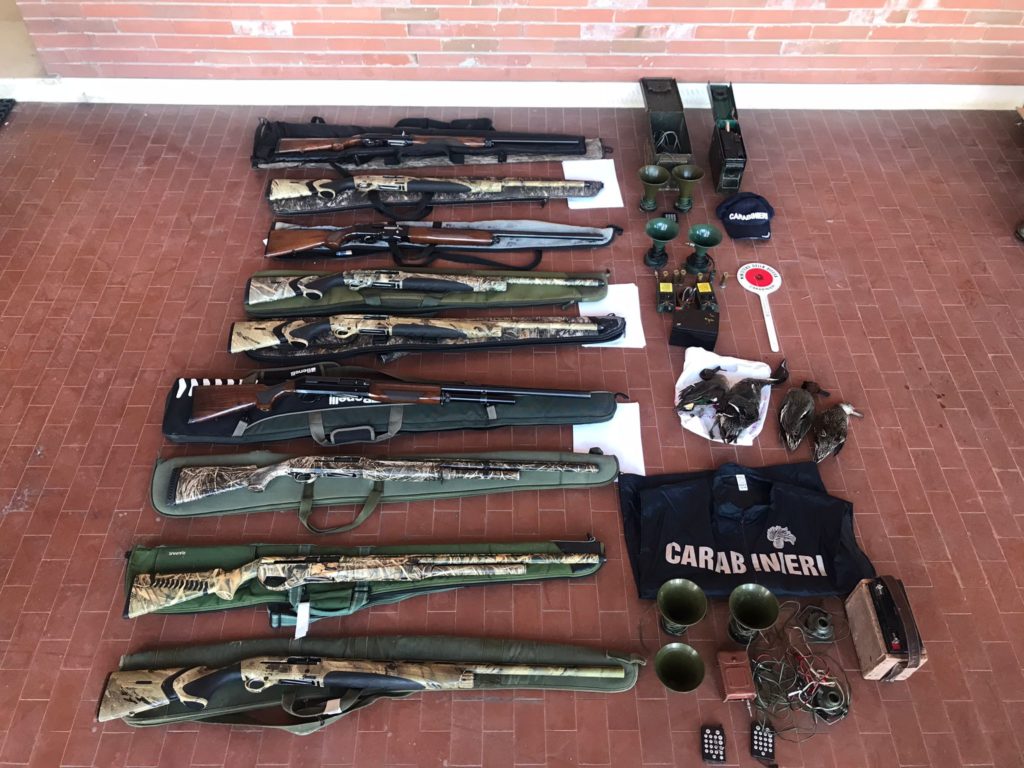 A large quantity of weapons was seized, 21 rifles and 6,000 cartridges, as well as 3 machines for plucking birds and a workshop where clandestine slaughtering was carried out. Important documents useful for future investigations were also seized.
"The Po Delta, one of the most important sites in Europe for wintering birds, is also a poaching hotspot according to the National Action Plan against poaching," says Aldo Verner, president of Lipu. "Thanks to the commitment and passion of our volunteers, we have contributed to this massive operation by the Carabinieri Forestali, whom we thank. Controls must definitely be stepped up, but above all we need to turn over a new leaf in terms of protection. It is unacceptable that an area of global natural importance such as the Po Delta is still not a national park. It is time to heal this wound".
For more information, please contact:
Andrea Mazza, Lipu/BirdLife Italia
+39 521 1910706
andrea.mazza@lipu.it