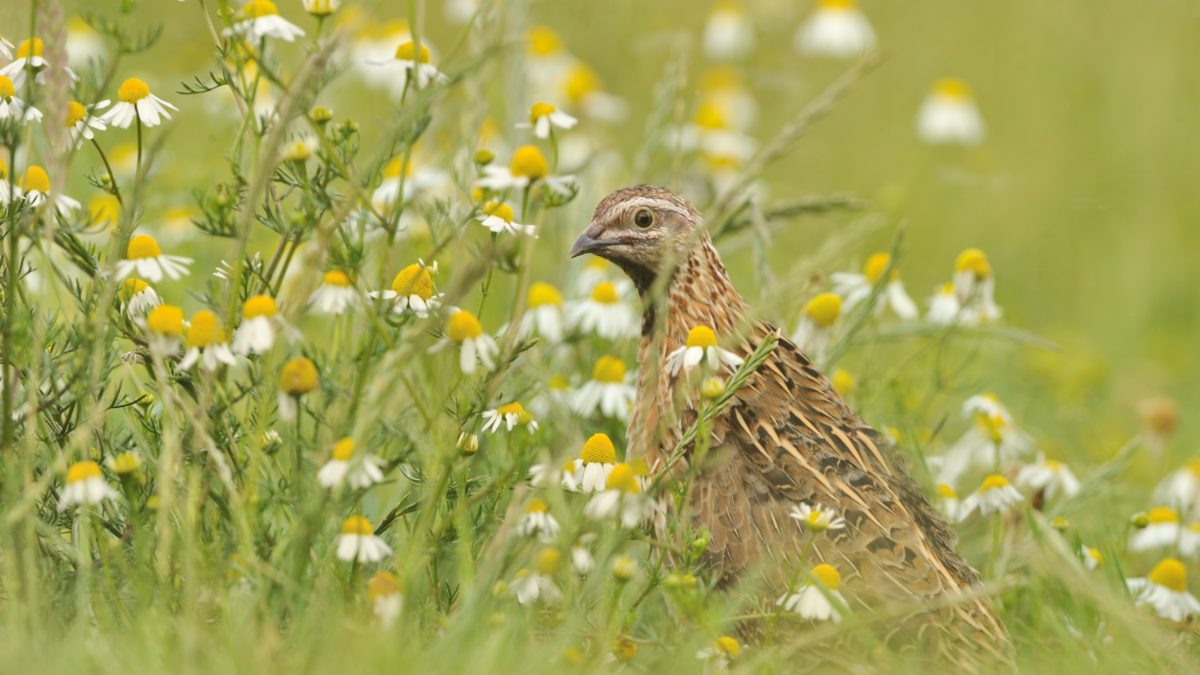 Beware of the sirens, little bird: protecting the Common Quail in Moslavina
In a world where people kill birds for sport, a fundamental part of conservation work consists of preventing illegal killing from happening in the first place. This involves getting up earlier than birds to identify traps, collect data, and support law enforcement. A conservationist from Biom, BirdLife's partner in Croatia, gives us a glimpse of what it's like to protect our feathered friends against the unspoken cruelty of illegal killing. This is their story.
We are in the region of Moslavina, in central Croatia – home to Lonjsko Polje, a protected wetland. The night is dark and silent. A thick fog surrounds us. We hear the distinct call of the Common Quail. The thing is, no quails are actually singing: the sound comes from an electronic calling device – a cunning trap used by illegal killers to lure this small brown and white bird to its untimely death. Although there is a legal hunting season for the Common Quail, the use of electronic calling devices is strictly forbidden.
The calling devices have been on repeat for eight hours straight. The sound comes from a field at the edge of a nearby village. This time, the police are with us. We cannot see further than two meters ahead of us, as we lead them through darkling fallow to the source of the commotion. This time, the police know how to handle the crime. A phone rings: one of them is calling the criminal police, which will proceed with a site inspection. We wait.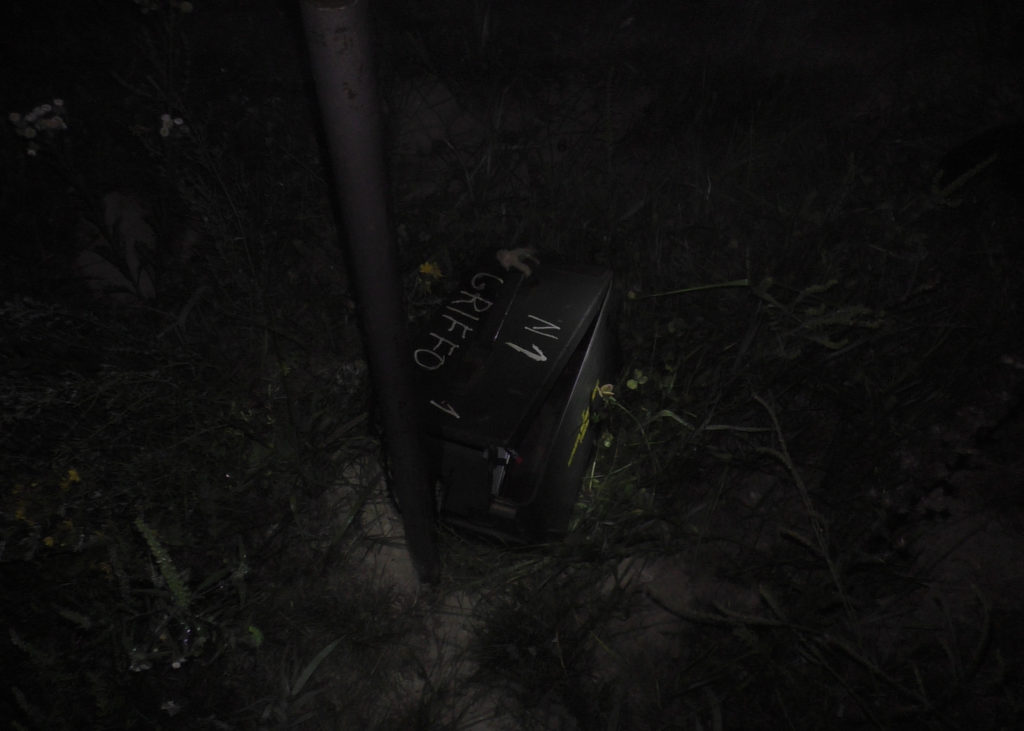 It is now 5:30 AM. An unknown car drives into the field. It is a luxury off-road SUV – the flashy type. It smoothly drives through uneven terrain and ragweed, straight to a calling device. The driver clearly knew where it was. A man inside the car notices the police, and approaches them. Visibly confused, he asks them what they're doing. He is not fully awake yet, so without any hesitation, he admits that he came to turn off the calling devices as a "hunting game" is due to start in one hour. It's too late for that: the police will not let him retrieve his illegal tools nor turn them off. As we wait for the criminal investigators from Bjelovar to arrive, the police let the hunter go home.
As the fog rises, we can finally see our surroundings. We are in a large field, surrounded by forest and tree alleys. Two calling devices are set up here. The batteries are hidden in metal chests, painted white, and signed with the word "Griffo". Each battery is attached to a speaker with a pre-programmed song. The speaker is set on a three-meter-long mast. This is significant: devices set this way can lure quail from great distances.
The markings on the metal chest make it easy to identify the origin of the equipment. In this case, people have come from abroad for hunting tourism. Unfortunately, it's a very widespread phenomenon. With a simple internet search, you can find specific places to kill quail in Croatia, unfortunately using illegal methods. The number of birds they kill is alarmingly high. Someone who pays €500 or €1,000 for an illegal killing weekend would not be happy with just three or four birds that you could normally hunt without attracting them illegally. They expect high numbers. Some agencies offer up to 150 quails per day – and they even refund hunters for each bird below this number. The only way to guarantee such a number is by using unethical and illegal methods. The illegally killed quails are often transported to Italy, where they are sold to restaurants as a deadly delicacy.
Back to Moslavina. We're still waiting for the criminal investigators. Right now, nobody is hunting. In two hours, dawn will be upon us. Barn swallows are flying in circles around us and catching flies. The amount of pollen in the air is so high that my eyes are itching, even though I'm not allergic. But I can still see clearly: a brown Lada Niva is driving up to the field. Fast. Two men go straight to the devices and try to take them. But the police know their job, and they do not allow it. The illegal killers decide to wait with us. One man even unfolds his fishing stool, sits down and starts talking. He casts hateful glances at us for ruining their illegal hunting spree, but he holds back: he only swears once.
Finally, at 9 AM, the criminal investigators arrive. They proceed with the investigation. One of the illegal quail killers shamelessly admits that yes, they set up the devices, and the only person they asked for permission was the owner of the land. The police write everything down: these statements will be included in criminal charges. The process is far from being finished: the public prosecutor will ask the hunting inspection in Daruvar for their opinion, and then decide if the case goes to court.
There are seven hunting areas in Moslavina in which we discovered calling devices. But those are only the ones we found. We believe that only represents a third of all locations.
The numbers are quite unsettling. In only one day's worth of hunting using illegal methods, the average number of quail a person kills is fifty. Imagine this, every weekend, from the beginning of August to the end of September. Based on the data we collected, we estimate that in the Moslavina area alone, from 8,000 to 20,000 quail perish every single year.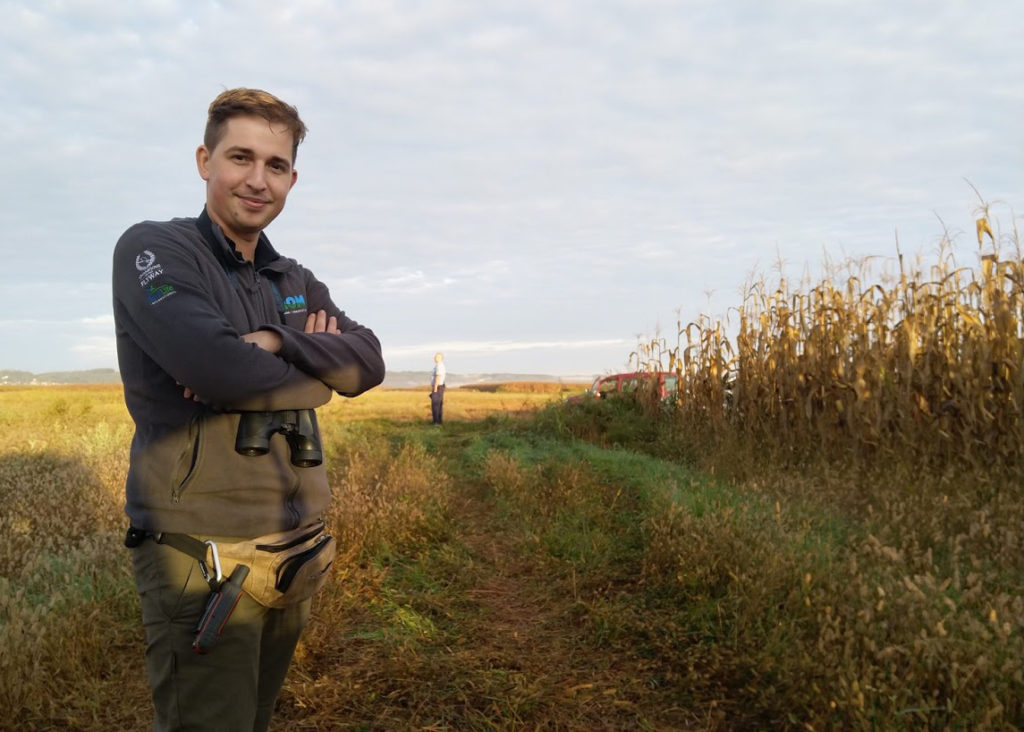 Dripping water hollows out stone, not through force but through persistence. Biom's fieldwork in one season prevents illegal killing for a short time. For a lasting change in society, we need to act often and for a long time. Year after year, we go to the field, collect data and report bird crime to the police. The illegal killing of birds is a very predictable phenomenon. Once discovered, bird killing sites are often visited every week, and there is a good chance that we will encounter illegal activities again and again. And we will keep coming until illegal killing exists no more.