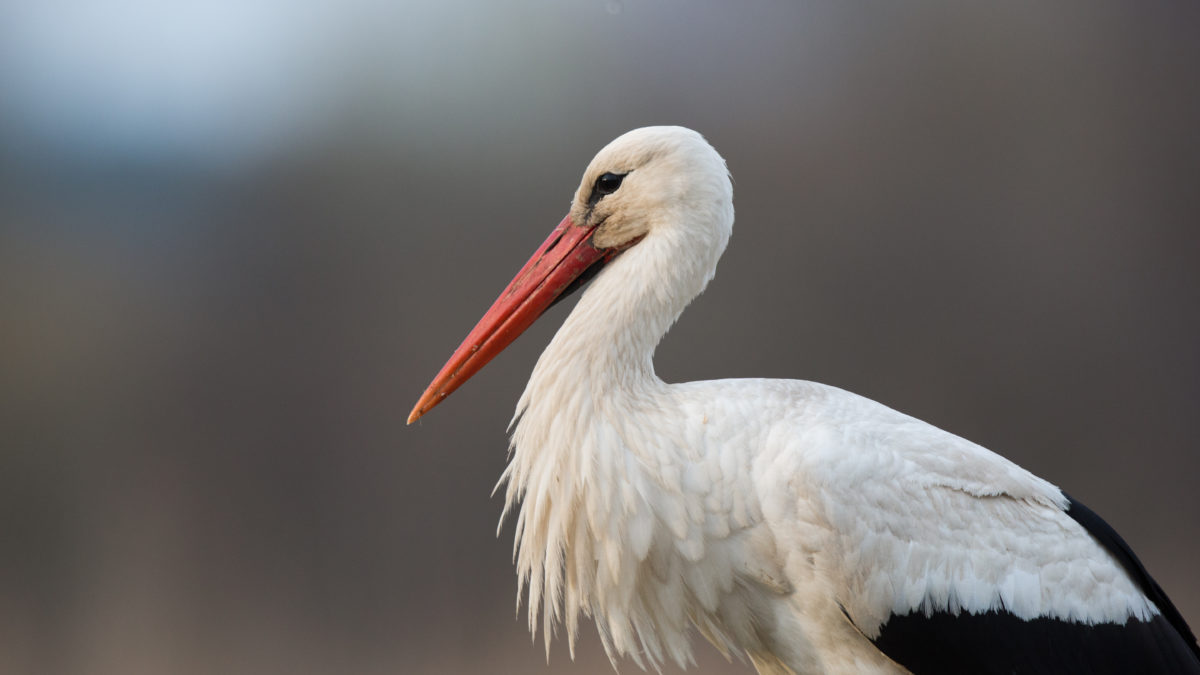 700 storks outside a supermarket: a migration marvel in Jordan's capital
Sometimes the lives of humans and birds intertwine in a way we never expect, and it's up to us to make sure they end in triumph rather than tragedy. The White Stork is currently migrating over Jordan, which several years ago was the site of an incredible phenomenon we may never see again in our lifetimes.
The 18th of March 2003 was a dark, stormy day. Heavy rain drummed down upon the rooftops and the sky was black with clouds. Then, out of nowhere, BirdLife's Jordanian Partner the Royal Society for the Conservation of Nature (RSCN) received an emergency call claiming that three White Storks had been shot in the city of Amman. The team hurried to the scene, all the while wondering what White Storks were doing in the large, built-up capital of Jordan.
The sight that greeted them was beyond all expectation. An enormous flock of 700 White Storks stood huddled in front of a local Safeway supermarket. The flock pressed together closely, shivering in the cold, unable to take off from their emergency landing due to the gale force wind and torrential rain. In their incapacitated state, the bedraggled birds had no way of protecting themselves until RSCN arrived on the scene accompanied by the police, who set off in pursuit of the unscrupulous poacher.

Passers-by were utterly captivated by the scene. Nobody moved until the rain stopped and the storks began to flap their wings in preparation for take-off. Within minutes, the flock had risen into the sky in majestic harmony, their silhouettes blocking out the emerging sun as they headed north to their breeding grounds. Despite living in the middle of a city, everyone who witnessed the scene went home that day with a new appreciation of the beautiful nature they shared their world with.

Help us to keep the magic of bird migration in all of our lives – support our work today!