In the heart of Europe, BirdLife Austria works on the ground every day to protect our feathered friends. Here are two short stories they shared on the work they do to protect birds that undertake nature's most incredible journey. 
The struggle to protect big raptors
Alois, a young Eastern Imperial Eagle (Aquila heliaca), serves as a classic example of the difficulties faced in the conservation of big raptors. After a bacterial infection, the bird was captured in May 2019 and brought to a rehabilitation centre in Haringsee, Lower Austria. By June, Alois was healthy enough to be released into the wild. We then fitted the bird with a satellite tag to monitor the rehabilitation success.
"It is always a great pleasure to release a bird back into the wild and give it a second chance! Especially because we know that illegal killing is the main threat for this rare species," told us project leader Matthias Schmidt.
Despite its difficult back story, Alois not only managed to survive – the eagle stayed perfectly healthy and undertook long flights throughout the Carpathian basin, leading as far as southern Hungary and Germany. Within approximately eight months, it had covered over 12,500 km. The data we collected gave highly interesting insights into the bird's movements and behaviour.

Sadly, Alois' life ended abruptly on 19 March 2020, when the Eastern Imperial Eagle was shot down from the sky at 08.30 a.m. near Gunskirchen in Upper Austria. The killer threw the satellite tag into the river Traun shortly afterwards.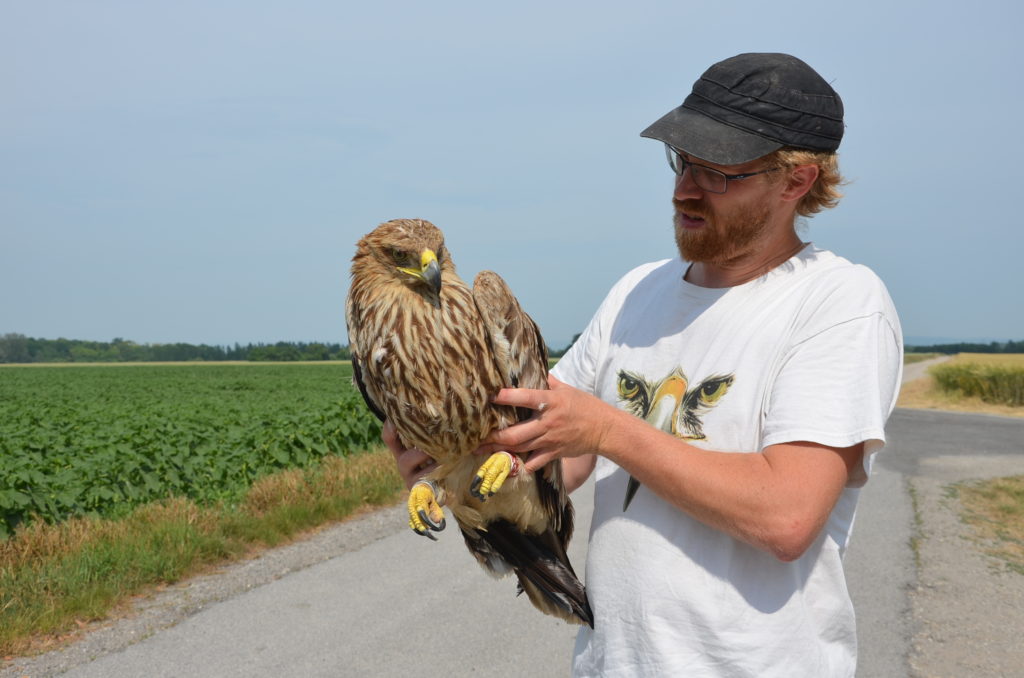 The detailed data from the different measuring instruments helped reconstruct the series of events. The loss of a bird capable of reproduction deteriorates the conservation status of Eastern Imperial Eagles in Austria, and truly affected us all. Despite an extensive police investigation and house searches, no evidence against any culprits has yet been found. However, the police are still investigating….
The story of Harry and Harribert the Western Marsh Harriers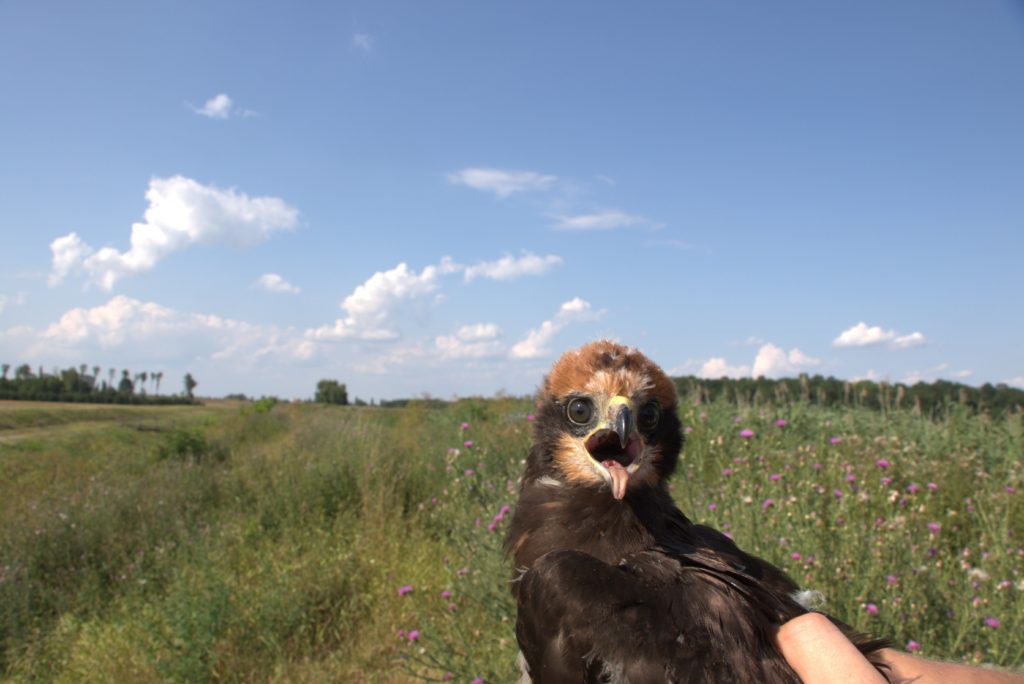 Western Marsh Harriers (Circus aeruginosus) are one of the raptor species most affected by illegal persecution in Austria. Several dozen are shot or poisoned in Austria every year. Mass killings of up to 30 birds on roosting sites have been documented, and in 2019, a hunter gained notoriety when he shot and killed a male Western Marsh Harrier before the eyes of a passer-by.
In 2019, BirdLife Austria started to put greater focus on Western Marsh Harriers, with the aim of learning more about the ecology of this spectacular and strictly protected species, and the threats that it faces. To this aim, several individuals were tagged with telemetry transmitters. Two of them were two young little siblings named Harry and Harribert.  
In autumn 2019, one of the two siblings, Harribert, started his migration to Africa to spend the winter there. From Austria – after crossing the Alps – he flew down the Balkan and crossed the Adriatic Sea to Italy and, after a spectacular 35-hour non-stop flight over the Mediterranean, he arrived in Tunisia. After fuelling up for a couple of days East of Tunis, Harribert continued flying southwest, with a cruising speed of 30 to 80 km/h. At times, he was traveling at impressively high altitudes – from 1000 to a maximum of 2000 meters above ground. This may have been related to the heat.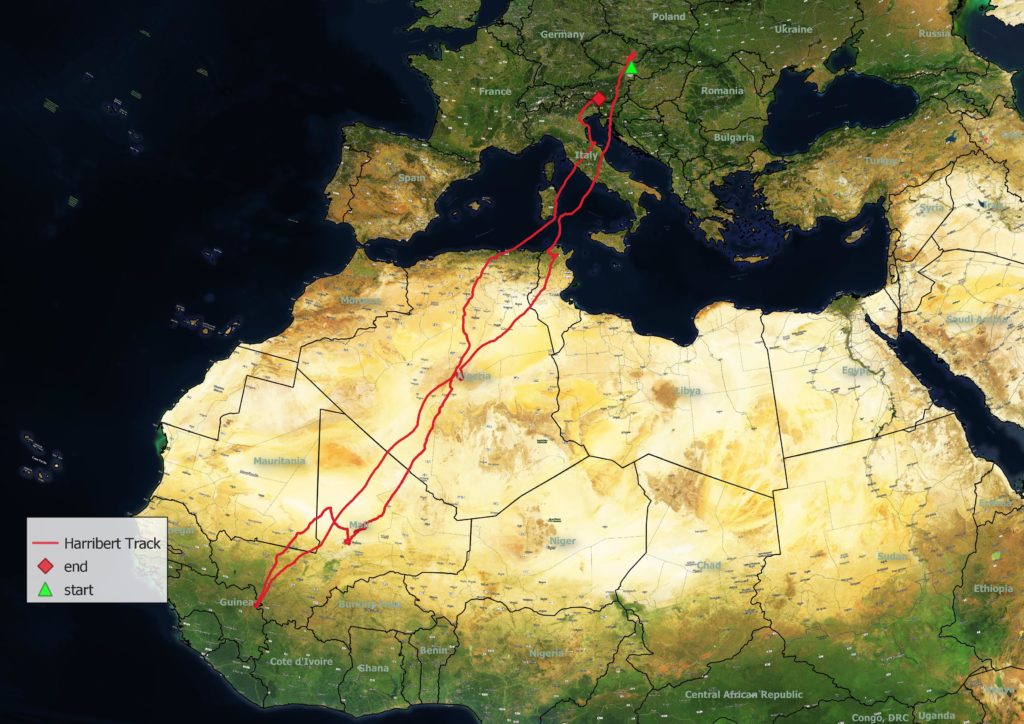 Harribert spent his first Christmas in Guinea. At the end of April 2020, he started his return journey and spent most of the summer in the Czech Republic, between South and North Moravia. He also flew to Africa in his second winter, this time further west, in Mali, to the south of the capital city, Bamako. The return flight to Europe went just fine, and he settled in the same region as in 2020, in the Czech Republic. In total, Harribert has travelled around 43,000 kilometres as of June 2021! And yet, it seems that he has still not established a breeding territory, so we hope that – after one more safe migration to West Africa and back – he will start breeding in 2022.
Unfortunately, his sibling Harry suffered a tragic fate. After leaving his nest, Harry made several exploratory flights, but was found dead a few weeks later, in Lower Austria. Despite some indications that the bird was shot, it could never be proved beyond doubt and the cause of his death remains unclear.
Working in nature conservation can tough on the heart. You mourn the loss of a bird one day, and on the next your spirits are lifted when you've managed to help save a beautiful feathered beast. But no matter what, you keep going, because as long as there's still one bird out there singing, that bird needs protection.