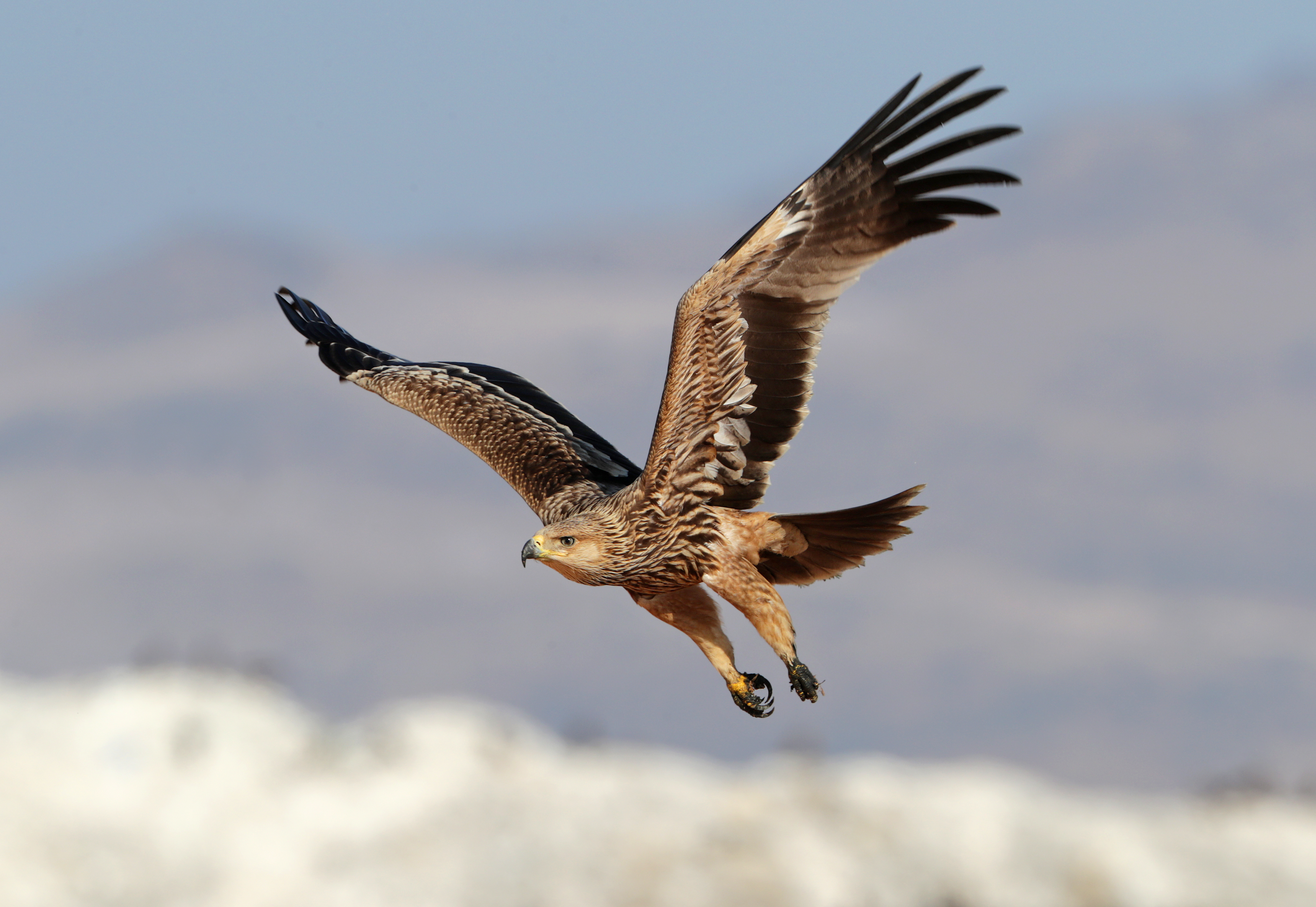 The guardian angels of the Eastern imperial eagle in Serbia
With its two metre wingspan, the flight of the Eastern imperial eagle is a striking sight. But this powerful predator has become the prey. After decades of persecution by humans, the Eastern imperial eagle is now one of Europe's rarest raptors.

This eagle is highly sensitive to human disturbance: critical nesting and foraging areas have been lost due to the increase of intensive farming and forestry since the 1950s. In many parts of Europe, the greatest human threat is poisoning – either resulting from accidental exposure to pest-control chemicals laid out for rodents, or from the intentional use of illegal poisoned baits deliberately targeting wolves, foxes or birds of prey.

Having brought the Eastern imperial eagle back from the brink of extinction in Hungary, our Hungarian partner MME is now leading the EU-funded 'PannonEagle LIFE' project to restore populations across the wider region in Austria, the Czech Republic, Slovakia and Serbia. The project includes a range of conservation actions including, protecting breeding pairs from human disturbance, the creation of eagle-friendly habitats, and the training of specialised sniffer dog units to help local police investigate poisoning cases.

Birds know no borders, and although Serbia is not an EU member, the participation of our partner Bird Protection and Study Society of Serbia (BPSSS) in safeguarding the Eastern imperial eagle in the Pannonian region is vital.

For the third time in a row, their nest guarding was successful – the only remaining pair of Eastern imperial eagles in the country recently welcomed two new eaglets!

The nest guarding activities of BPSS requires the help of dedicated staff and volunteers who become nest guardians and watch over the nests from a safe distance. Eastern imperial eagles scare easily, and if the parents are disturbed by people, even if there are no ill intentions, they can leave the nest for a prolonged period of time. Without the constant care and attention of the parents, the eggs or very young hatchlings could die.

The incredible work of our Serbian partner to protect this magnificent bird has received a lot of attention, and more people are now getting involved to help these birds survive. You can help today as well.